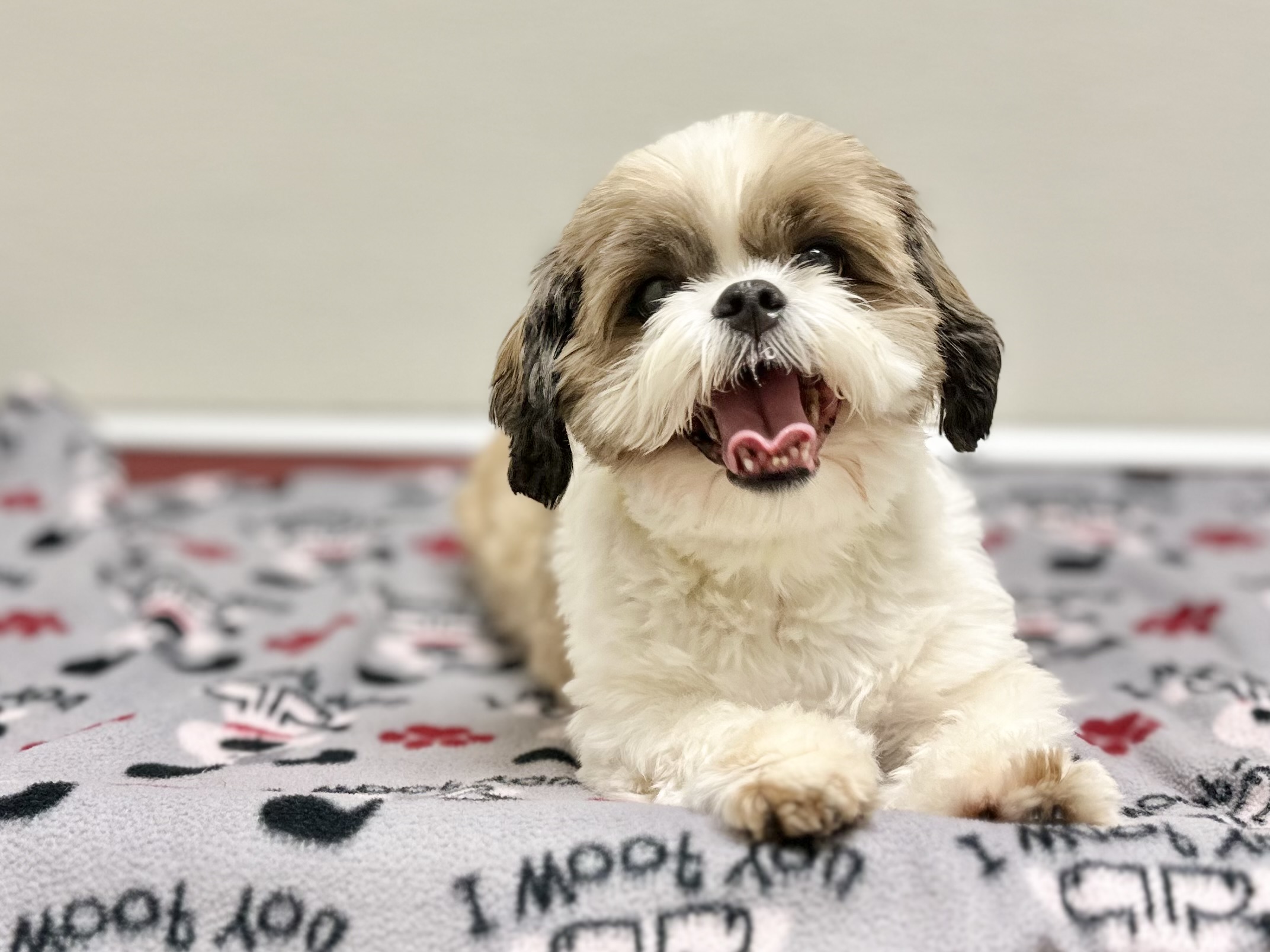 What is always included in a stay?
Lots of love and attention

24/7 care

2-3 meals a day

Water freshened throughout the day

4 potty breaks outside each day

Raised bedding with optional blanket
DOG À LA CARTE SERVICES
Create your pet's dream staycation with our a La Carte menu! These options allow you to fully customize your pet's stay. Whether they prefer indulging in a tasty treat, partaking in an exciting activity, or BOTH, your pet's stay can be built to fit their unique personality!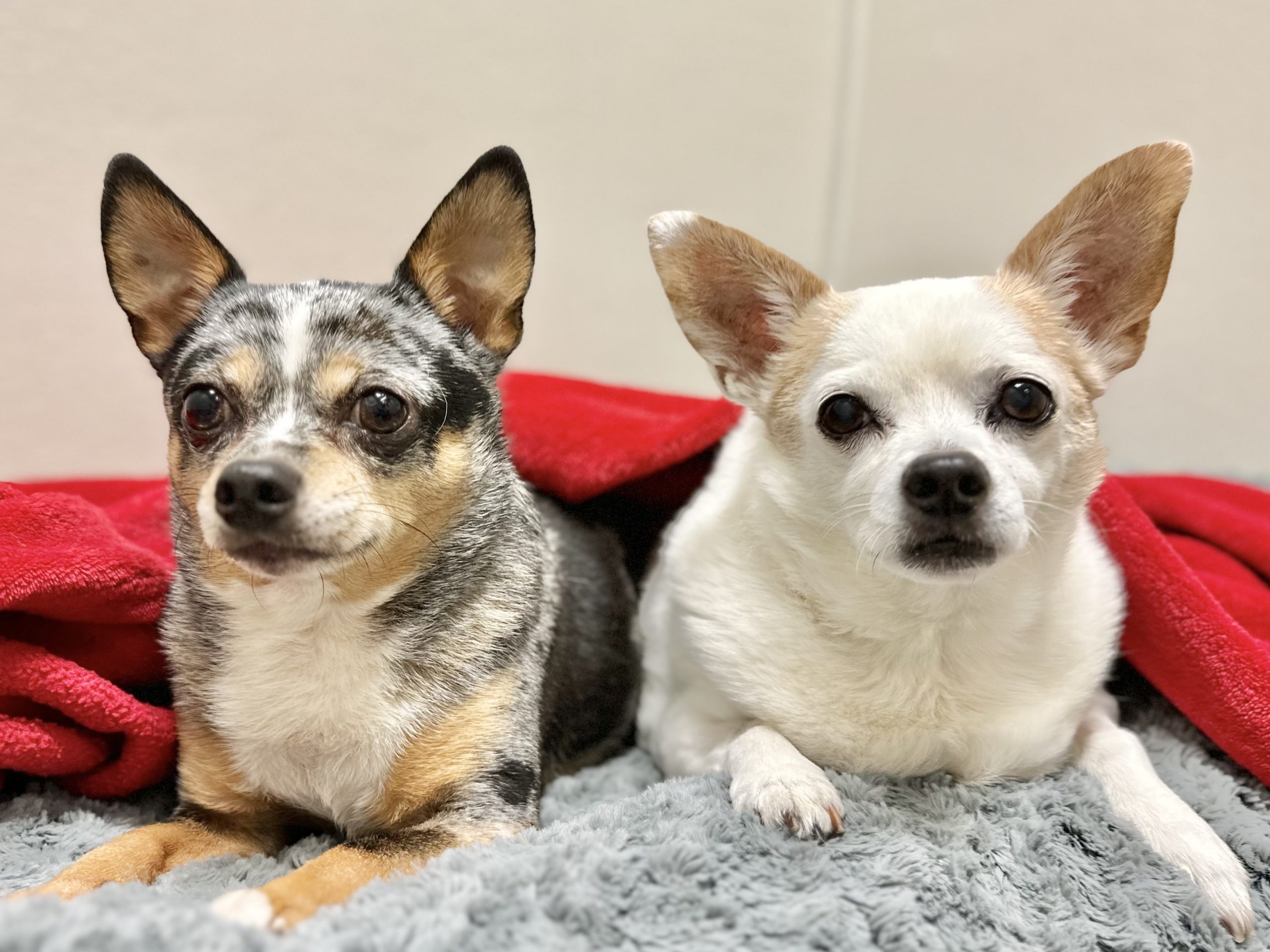 Overnight Stay Reservation Deposits
All Overnight Stay reservations at Red Dog require a valid credit card kept on file and a 50% deposit at the time of booking. This deposit will be applied to the total cost of your pet's overnight stay and is fully refundable if the appointment is canceled or rescheduled no less than 24 hours prior to the arrival date.
*Please note a 72 hour cancellation policy applies, during our select Peak Period dates*.
Multiple Family Member Discounts
Additional living space is available for those who would like their family members (of the same species) to stay together. We offer a 20% discount for the second and third guest staying together in the same overnight accommodation and a 10% discount for the second and third guest staying in separate accommodations. Specific room requests are honored on a space available basis and cannot be guaranteed.
Senior Pets
The happiness of all of our pet guests is our number one priority. In order to ensure that all of our guests are comfortable during their stay, we take extra precautionary measures before approving a senior pet for an overnight stay. To get started with the reservation process, we ask that all pets 10 years of age or older, complete a yearly Senior Pet Questionnaire. Please send the completed questionnaire to your preferred location's email address listed on their location page. 
Upon receipt of your completed Senior Pet Questionnaire, a member of our team may reach out by phone to discuss your pet's stay. In some instances, we may want to meet your pet or we may request additional medical information before confirming their overnight stay with us, in order to make sure that Red Dog is the best fit for your older pup. 
Senior Pet Reminders:
At the discretion of Red Dog, some Senior Pets may be required to stay in one of our Standard Suite accommodations
A daily Special Services Charge may be added to a pet's stay if care instructions are outside of Red Dog's daily routine
Red Dog is unable to administer injections of any kind.
Extended Stays
An Overnight Stay at Red Dog longer than 14 nights is considered an extended stay. We offer an extended stay discount for every 10 consecutive overnights, the 11th night is free of charge. Any guests staying over with us for more than 14 nights, will be charged in advance for the following two weeks. A credit card must be kept on file and two emergency contacts will be requested. Guests staying more than 14 nights will also be required to add-on at least one activity each day to help maintain both their pet's physical and mental health during their longer visit with us. Overnight Stays for longer than six weeks will need to be discussed with a member of our Care Team prior to drop-off.