Come Join Us
We enjoy bringing folks together to celebrate their furry friends! One of the ways we have done this is through our private and public events. Everything is more fun with your four-legged sidekick! That's why we feel it's important to cultivate a local community of fellow dog lovers who understand the love and commitment that goes into pup parenting. 
Red Dog Events offer an exceptional dog-friendly experience, including:
Creative activities to participate in with your dog

Unique treats that are exclusive to our events
Other small businesses to meet and support
Fundraising for local rescues and animal organizations
We can't wait to welcome you to our dog-loving community!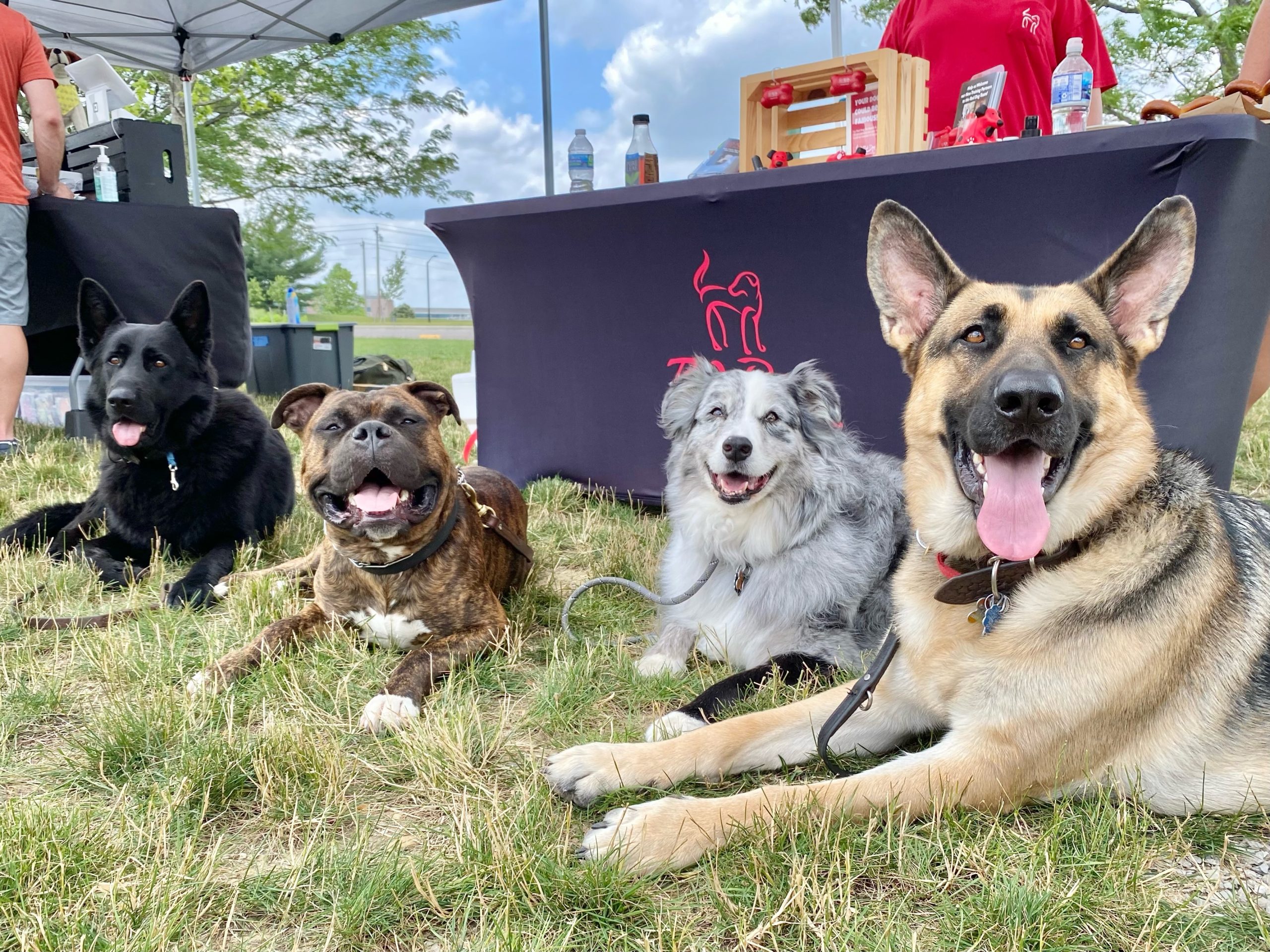 Red Dog Yappy Hours!
Looking to meet and mingle with other dog parents in your apartment community? Maybe your pup is looking for a BFF? Come, Sit, Stay with us at a Red Dog Yappy Hour! We would love the opportunity to get to know you, your dog, and your neighbors! We partner with your apartment complex to put together a fun social event for residents! Some of our events include a Classic Yappy Hour, a Pup Cup Sundae Party, Barks & Bagels, and more! We are always brainstorming new and creative ideas. Let's get the PAWty started! Reach out to your apartment manager about setting up a Red Dog Yappy Hour at your apartment lobby, club house, or dog park!
We would love to help plan your next Yappy Hour!
Contact us today:
For Boston: danielle@reddogpetresort.com
For Cincinnati: jen@reddogpetresort.com