Introduce your dog to a world of fun in Red Dog's Doggie Daycare Program! Our Daycare is always all day-play, with nap times upon request. Safety is our number one priority, as we group the pups by play style, along with size. Play Groups and enrichment activities are supervised by our animal-loving Pet Care Specialists, at all times. Our Doggie Daycare Program provides your dog with exercise, socialization, and mental stimulation to help nurture their well-being. We cannot wait to welcome your dog to the Red Dog Pack!
We have Daycare options for all pet personalities, offered 7 Days a Week!
Half-Day Daycare (5 hours or less)
Play & Stay 1/2 Daycare + 1/2 Day Stay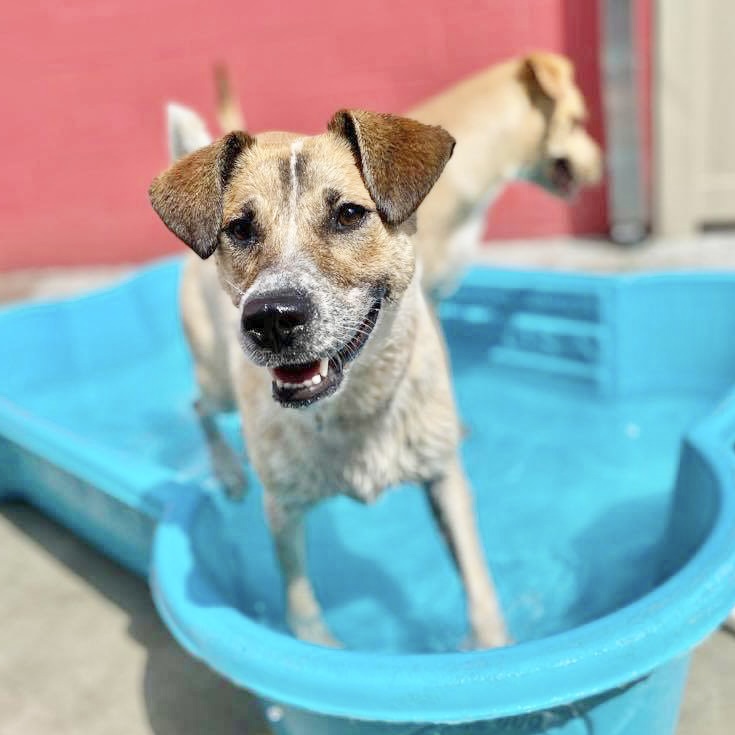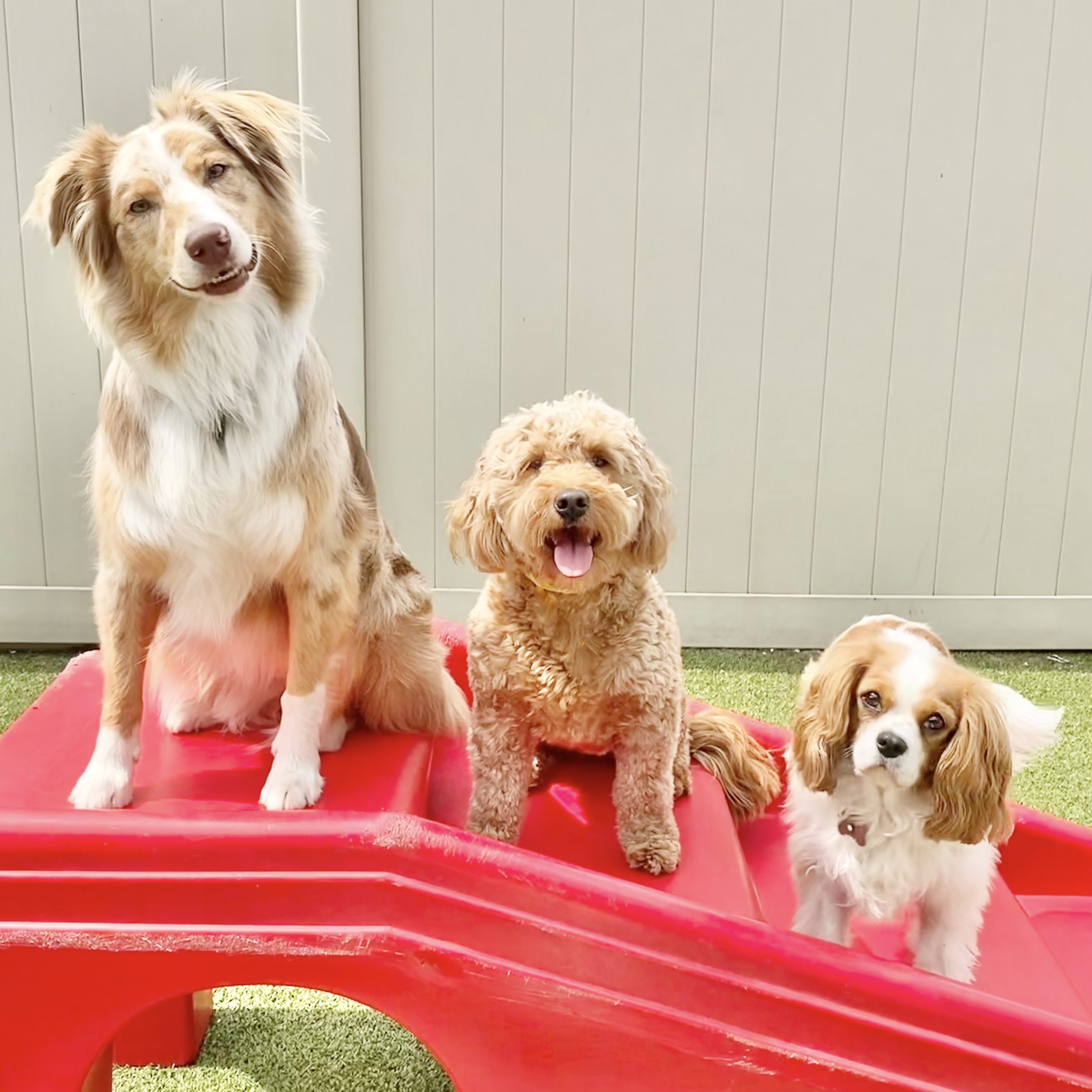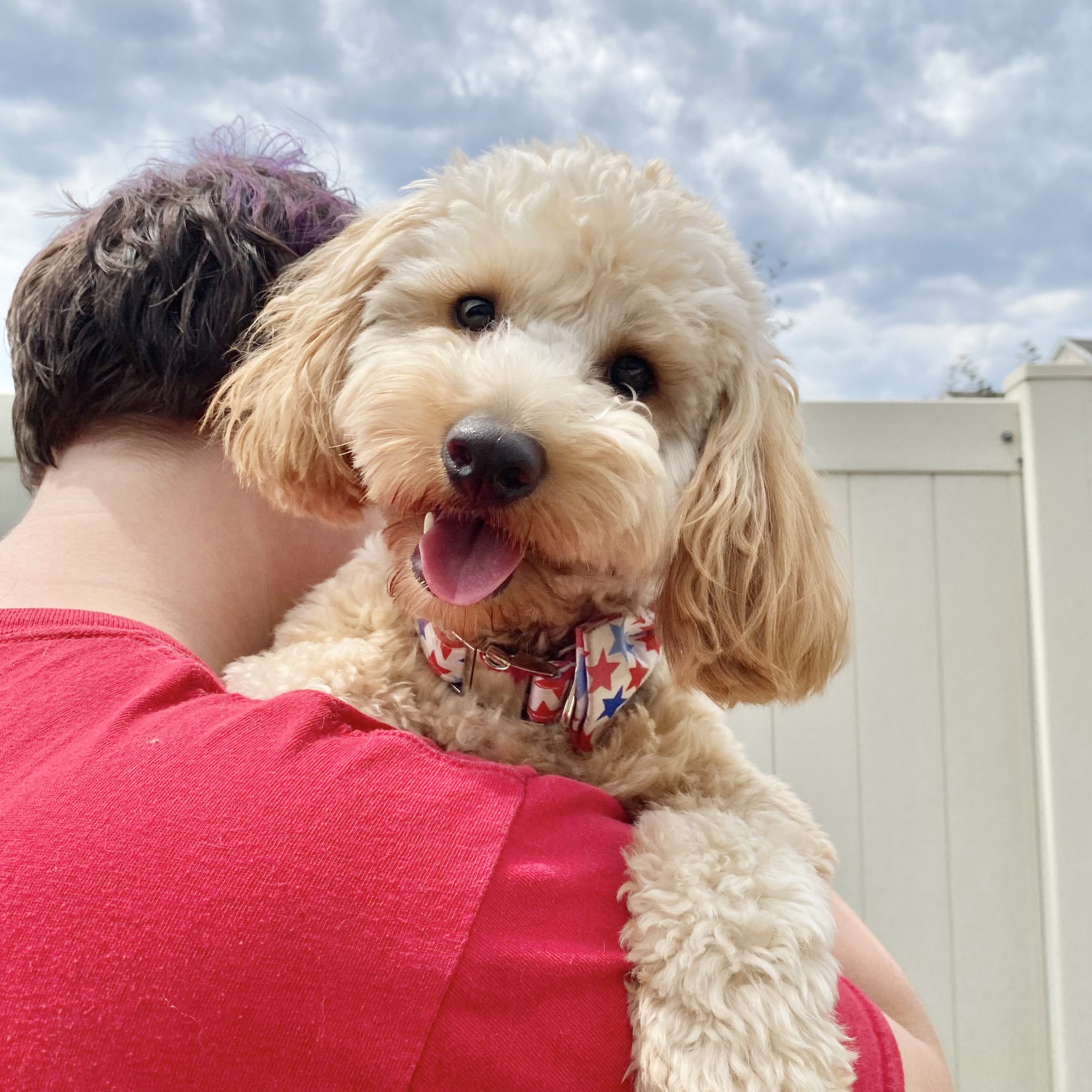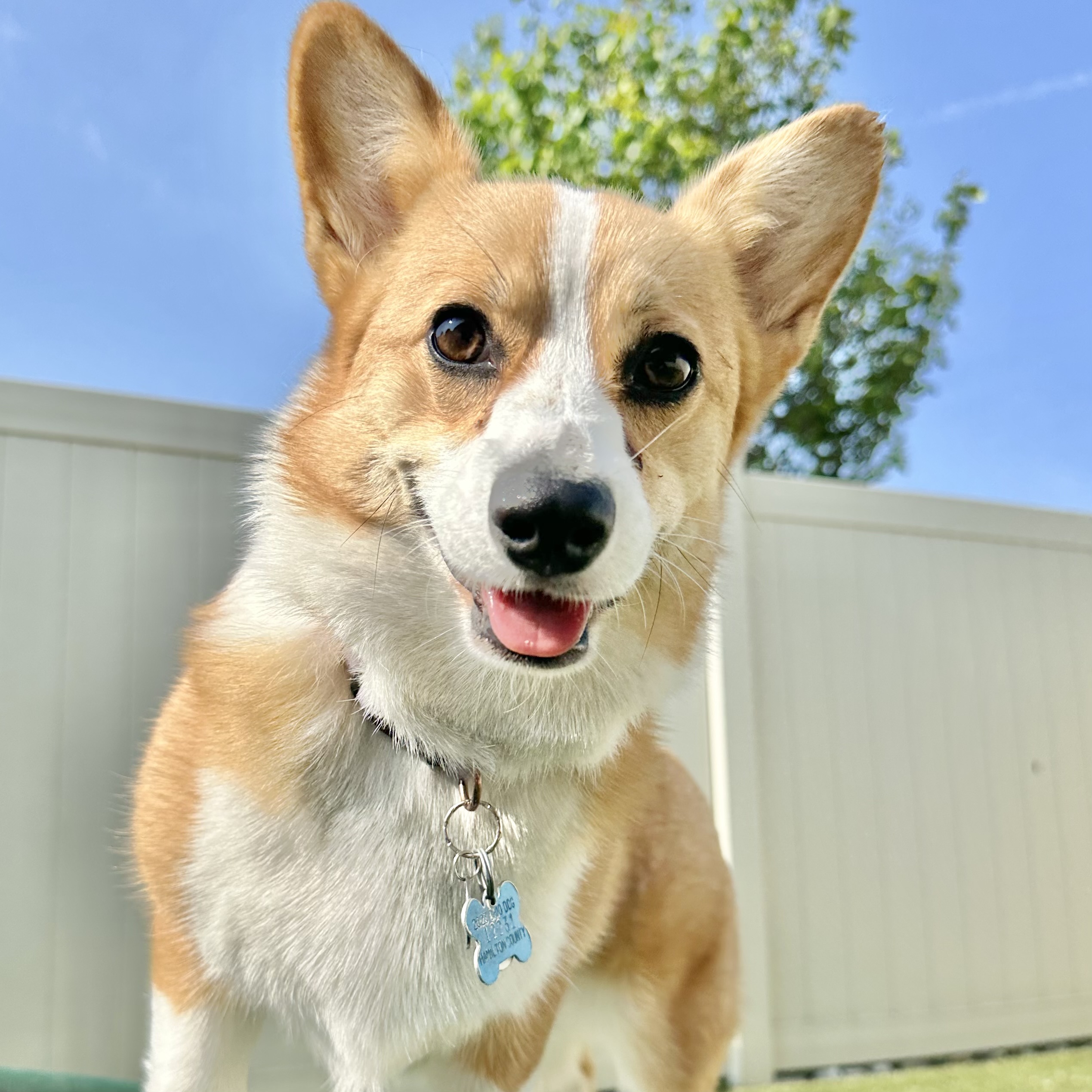 Daycare Evaluation
Here at Red Dog, we aim to provide a loving and caring environment for all of our guests. When looking to bring a new member into our pack, we take the necessary precautions through our required daycare evaluation process to ensure a safe and inviting environment for all dogs joining us for the first time. As a step in our evaluation process, a member of the Red Dog team will review a detailed questionnaire with the pet parent(s). This questionnaire aims to help provide us with the most accurate and up to date information regarding their dog's behaviors. Some of our clients may be newer pet parents having their adopted dogs only a short time before the evaluation day. In order to accurately provide the necessary information for a daycare evaluation and to make sure a dog has had adequate time to adjust to his/her new routine, we require that all dogs, no matter what age, have lived with their new forever family for a minimum of two weeks before participating in Red Dog's daycare evaluation.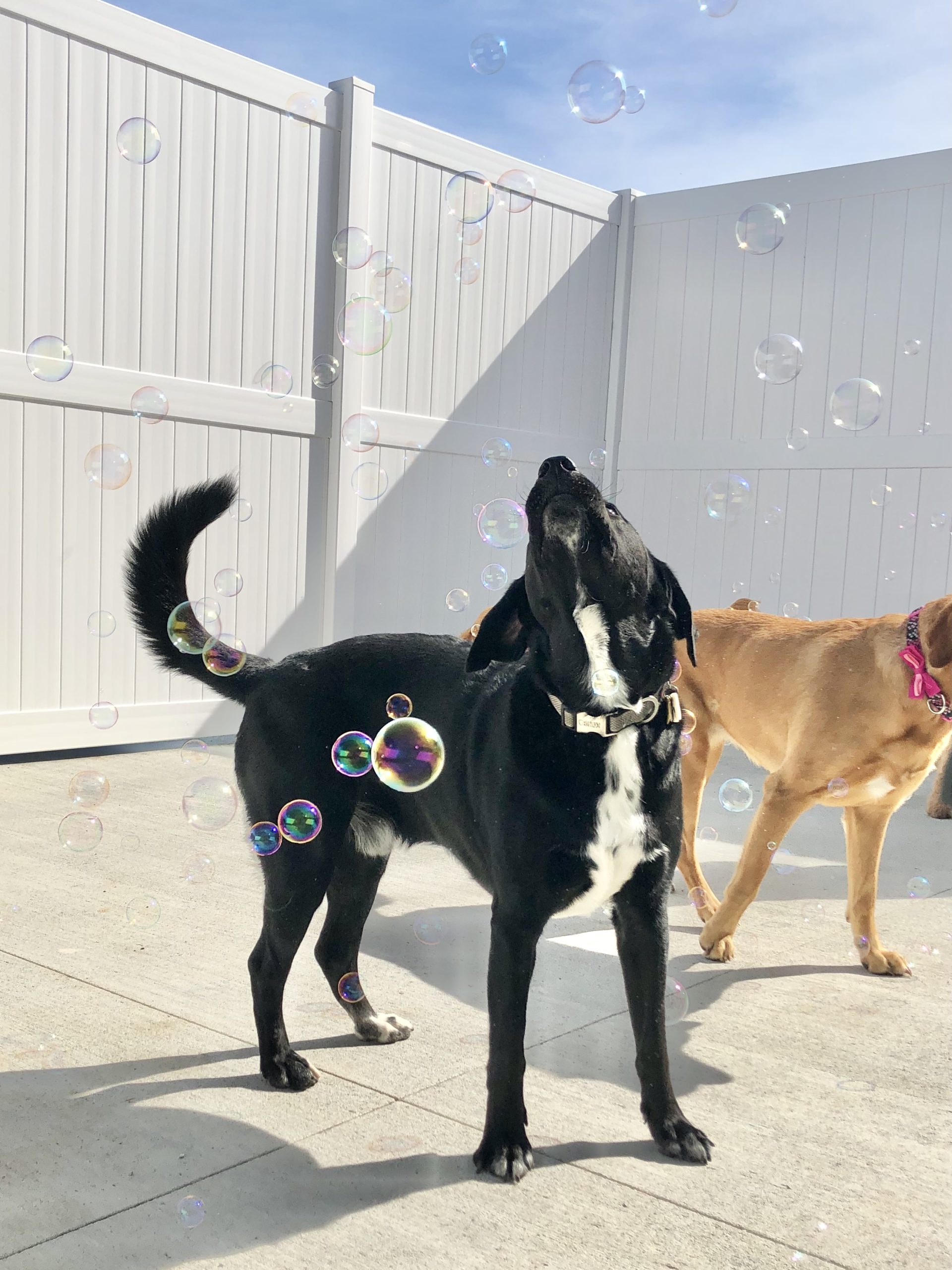 RESERVATIONS:
Daycare can fill up quickly! We require our Daycare guests to make reservations through our pet portal ahead of time. Same day reservations and Walk-Ins are accepted, but on a first come basis.
Early Daycare Drop-Offs:
Pricing and Availability varies per location.
Unfortunately, we cannot accept drop-offs for Daycare or Day Stay services any earlier than 5:30am Monday – Friday. All early drop-offs must be scheduled and paid for ahead of time. We do not offer an early drop-off option for any reservations for Overnight Stays.
All scheduled early drop-offs must arrive at the resort no later than 6:45am Monday – Friday, no early drop-offs will be accepted after 6:45am during the weekdays.
Scheduled Late Pick-ups:
Pricing and Availability vary by location.
We always understand that pet parents cannot always pick up their pups within our open lobby hours, this is why we offer our late pick-up option. We ask that you always schedule and pay for a late pick-up from Daycare and Overnight Stays one hour before our lobby closing time. The charge for a late departure varies per location and is charged per hour. If a pup is not picked up by the latest available pickup time, the charge for an Overnight Stay in one of our Traditional accommodations, along with our house food will be applied.
Unscheduled Late Pick-ups:
Not knowing when a pet parent is going to arrive to pick up their dog is difficult for us, as we do not know if we should be feeding your pup dinner or if we should be setting him/her up for the night in one of our overnight accommodations.
If you are unable to pick up your pup from daycare by our lobby closing time and do not notify us prior to closing, you will incur a charge of $100 + our late pick-up charge (varies by location).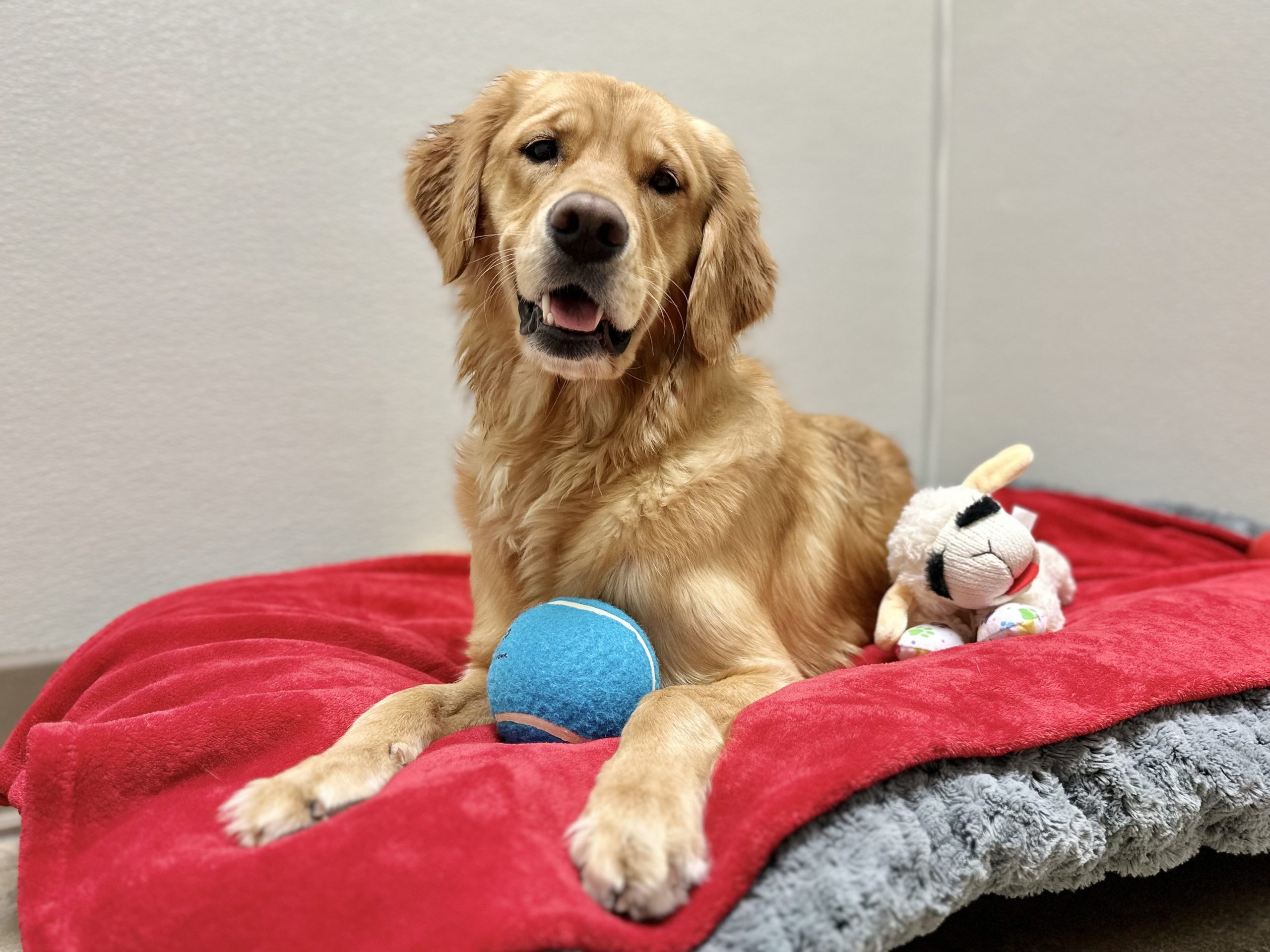 Date Night
We are excited to offer a "date night" option on Fridays to our pet parents who has a pup in Daycare or Day Stay. This option allows you to go out for the evening, grab dinner or see a movie without having to worry about picking your dog up at our regular lobby closing time. Your pet can continue their stay with us from 7 – 10pm and you can enjoy your evening stress free!
Prefer to drop your dog off for Date Night after 2pm? Your pup can enjoy a peaceful evening in one of our comfy accommodations while you are out on the town! Drop-Off between 2-7pm and pickup any time before 10pm.
Doggie Daycare Reminders
All doggie daycare guests are required to show proof of current Rabies, Distemper, and Bordetella vaccines (MA – a six month booster must be administered).
We require all dogs seven (7) months and older to be spayed or neutered in order to participate in our doggie daycare program.
read more
Red Dog understands that the age at which unaltered/intact dogs begin to display behavior changes as they develop and mature into adulthood varies. For this reason, Red Dog may allow unaltered/intact dogs over the age of (7) months in our daycare program. Having unaltered guests in daycare not only risks pregnancy but also increases the risk of injury. This is due to guests projecting different hormones and behaviors that may alter the dynamic of how dogs interact with one another, effecting the overall safety of our playgroups.
We respect your decision to keep your dog unaltered/intact. Red Dog will require a note from your veterinarian stating when your pet is expected to be spayed or neutered, in order to participate in our daycare program. Red Dog may remove dogs from daycare at Red Dog's sole discretion if at any point there is a concern or behavior issue due to your pet remaining unaltered/intact, with or without a note attained from your veterinarian.
To ensure a safe environment for all guests participating in our daycare program, Red Dog will not accept unaltered/intact guests over the age of (14) fourteen months.
For everyone's safety each dog in daycare is required to have a flat-buckle collar with identification (either an engraved tag or embroidered). Custom embroidered collars may be ordered with our Client Care Team.
We offer both full and half day daycare packages. Please see your location's rate sheet for pricing details. All packages expire one year from purchase.
Optional meals are included in our daycare rate. Please bring your dog's meal pre-measured in a Ziploc bag or plastic container with a tightly sealed lid with your dog's name written clearly on the outside.
All flea/tick collars, harnesses, air tags, sweaters/coats, boots, flowers and bow-ties will be removed upon arrival to Doggie Daycare. Red Dog is not responsible for any lost items that were brought to daycare.
Don't miss out on our fun Daycare activities. Follow us on Facebook and Instagram to stay up-to-date!