Red Dog Park, adjacent to Red Dog Pet Resort & Spa, is a member only three-acre fenced park with rolling topography, walking paths and plenty of room for dogs to run free. Red Dog Park provides a natural and healthy controlled environment for dogs to enjoy fresh air with room to roam.
Park Amenities
Three acres of fenced grassy and wooded rolling grounds for play
Double gate with personal access code keypad and 24 hour surveillance
Play Equipment
Separate fenced areas for small and large dogs
Drinking fountains for dogs and owners
Ample seating situated throughout Red Dog Park
Doggie waste stations for owners to pick up after their dogs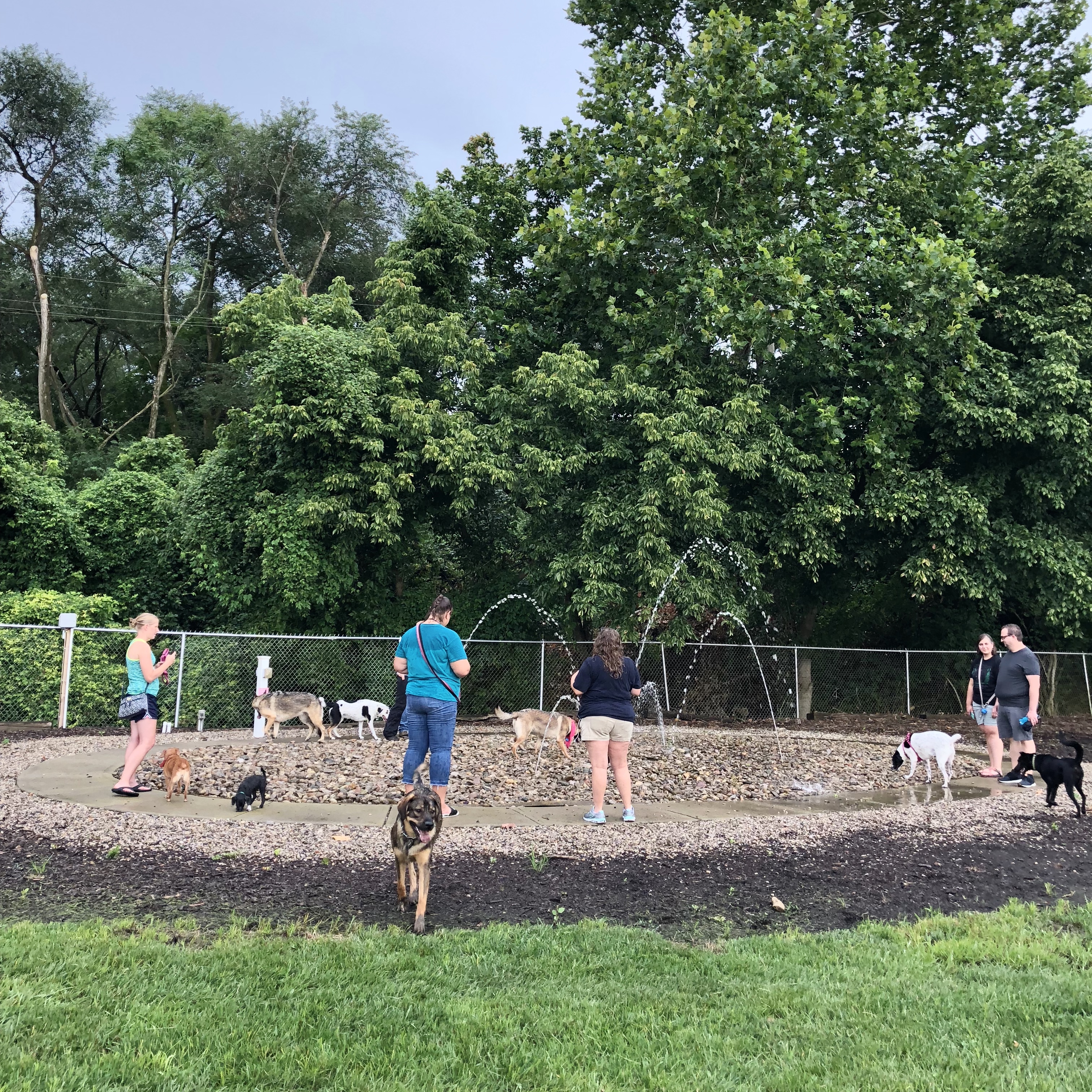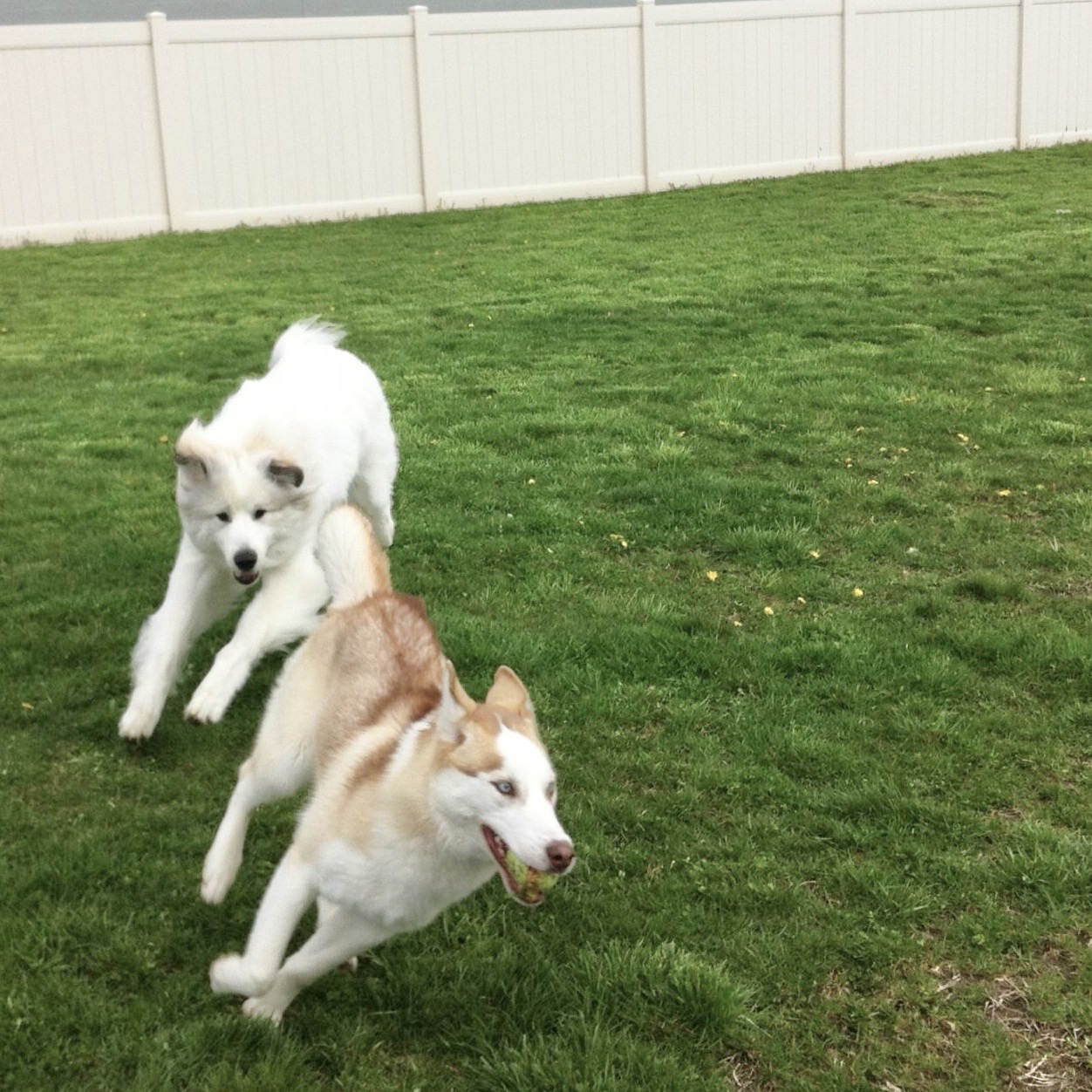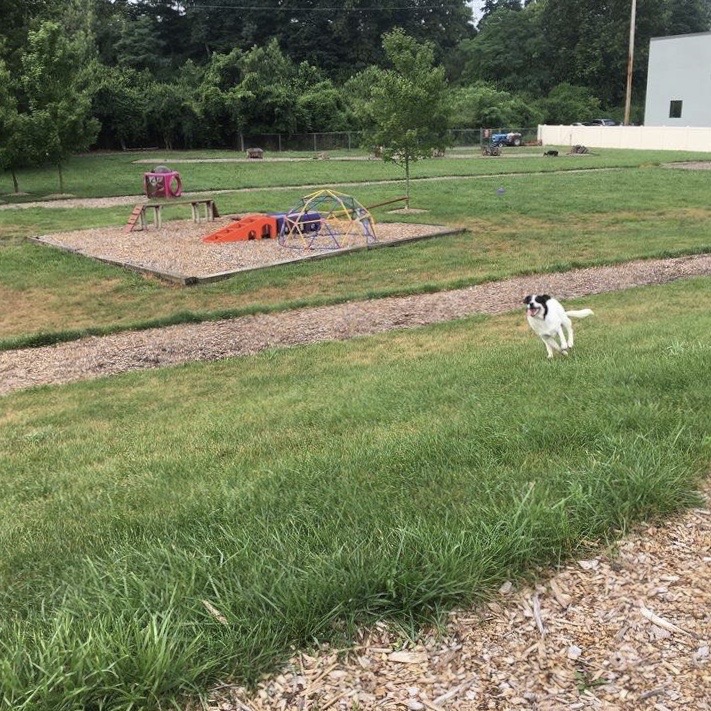 Red Dog Park Policies
All dogs must have a current membership and owners must have a valid access code to use Red Dog Park.
All dog owners must provide proof of current vaccinations at the time of registration and provide Red Dog Pet Resort & Spa with updated records as new vaccinations are given.

Red Dog Park gates must be kept closed. No animals other than dogs are allowed in Red Dog Park.

Dogs must be under owner's voice control at all times. Dogs must be on leash when outside of the fenced park.

Aggressive, disruptive, excessively barking dogs, sick dogs, intact dogs, and puppies under the age of 3 months are not permitted to use Red Dog Park.

No more than 3 dogs per owner.

Children under the age of 16 must be accompanied by an adult at all times.

Smoking, food, tobacco products, glass containers and trash are not allowed in Red Dog Park. • Do not feed dogs while at Red Dog Park. Dog bones, chew treats, etc. are not allowed. "One gulp" treats are permitted. • For safety reasons, pronged (pinch), spiked, studded, and choke chain collars are prohibited and must be removed before entering Red Dog Park.

Park guests and owners assume all risks when using the park. If an injury occurs, park users should exchange contact information before leaving Red Dog Park.

Owners are responsible for cleaning up after their dogs. Failure to do so will be cause for termination of membership to Red Dog Park.

Anyone creating a disturbance or violating Red Dog Park rules may be asked to leave and/or relinquish their Red Dog Park membership.

During special events or maintenance, Red Dog Park or sections of Red Dog Park may be closed.
Membership Requirements
To obtain a membership to Red Dog Park, owners must provide current vaccination records for each dog. Members must receive required vaccinations two weeks prior to their first visit to Red Dog Park. 
Dogs are required to be Spayed or Neutered.
Hours of Operation
Dawn to Dusk 7 Days a Week