Red Dog's Salon and Spa offers the latest in haircuts, skin and hair treatments to keep dogs smelling, looking, and feeling their best. Our professional stylists work with you to create a customized bathing and grooming schedule for your pet, which is an essential part of maintaining his or her well-being.  
All final styling rates are based on breed type, length of time for styling, approximate weight, and behavior of each guest during his/her appointment.
Come in today to meet our groomers and to receive a free estimate on the price of your companion's next visit to our Salon and Spa! 
All of our grooming appointments will be scheduled at a specific drop-off time.
Our Salon & Spa prices are subject to change at any time, with or without notice.
Meet Red Dog at North Station's Pet Stylist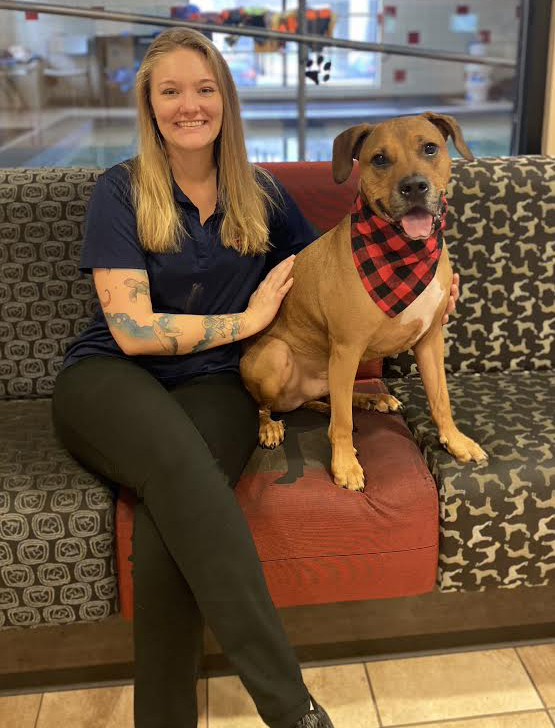 Dakota Shipley
Dakota has always been an avid animal lover! She began working with dogs and cats while she was in high school and after graduation, she continued her career in the animal care field as a dog bather. Dakota completed grooming school in 2013 and began styling both dogs and cats in both grooming salons and as a mobile groomer. In 2017, Dakota moved from Florida to Massachusetts, where she accepted a position at our Red Dog Boston location on Southampton Street. When Dakota is not styling dogs at Red Dog, she loves taking her dog Kona on hikes and adventures all throughout New England. Dakota is excited to meet all of the dogs in the North Station area of Boston!