Careers at Red Dog Boston
Our team members are among the best in the business! Red Dog Pet Resort & Spa is dedicated to the continuing education and development of all of our team members.
Join our Team! Email us your Resumé.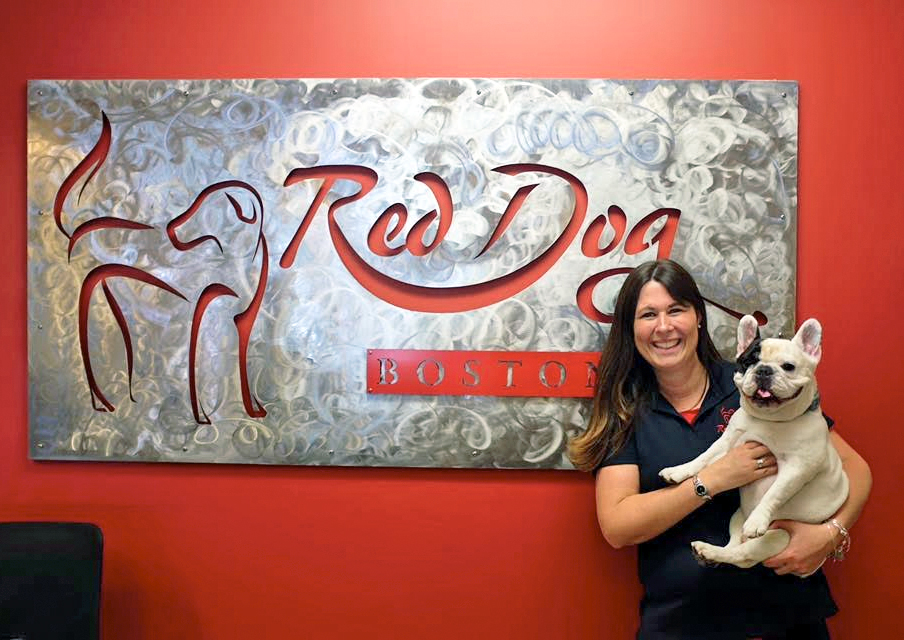 We are always accepting resumés for the following positions:
Doggie Van Driver
Red Dog is seeking a weekday part-time or full-time doggie van driver with a clean driving record! Duties include bringing dogs safely home from daycare, grooming and overnight stays. All drops offs are located around the Boston area. Applicants must have a clean driving record, be reliable, responsible, trustworthy, and able to communicate professionally with current and prospective clients. Preference will be given to those who have animal care and/or professional driving experience.
A clean driving record is mandatory to be considered for this position.
Please email your resume to alyssa@bostonreddog.com if you are genuinely interested in this great opportunity!
Service Coordinators (clerical experience required)
Greeting clients & guests, make lodging/styling/fitness program/daycare appointments/reservations
Answering telephones, accepting payments either by cash, check or credit card
Calling veterinarians to check on a guest's vaccination & medical records
Filing of clients and guests personal records either in computer or paper files of our clients and guests
Promoting & selling of services and retail
Pet Care Technician (professional pet care experienced required)
Daily care of canines & felines for lodging and daycare
Daily cleaning of guests quarters and surrounding areas
Daily monitoring of guests for any signs of stress and taking appropriate action
Promoting & selling of services and retail
Stylist - Groomer (minimum 2 years experience required)
All breed styling
Coordinate duties with bathers
Bathers
Bathing guests upon arrival or departur