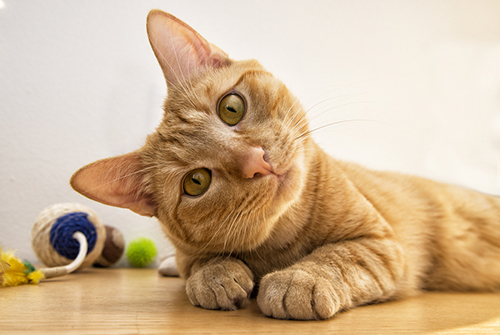 Personal Play
Enjoy 10-15 minutes of one-on-one time with one of Red Dog's Pet Care Technicians! Does your cat prefer to chase a feather or have cuddle time with lots of ear scratches? Either way your kitty will be sure to get to do what he/she loves most.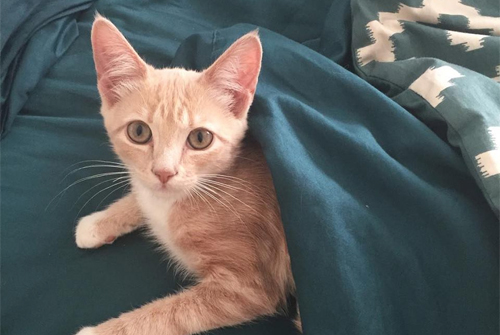 Bed Time Tuck-In w/ Story
Your cat will unwind with one-on-one cuddle time before going to bed! Right before lights out, our Pet Care Technician will read your kitty a bed time story, setup your cat's bed and give some extra love.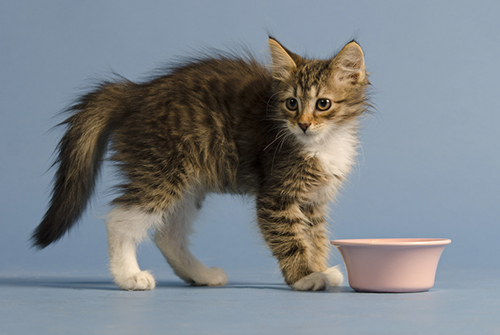 Purified Water
Even though Red Dog has a purified water system, this water option comes directly from the bottle! Some cats are sensitive to certain water changes and a purified bottled water is the perfect option!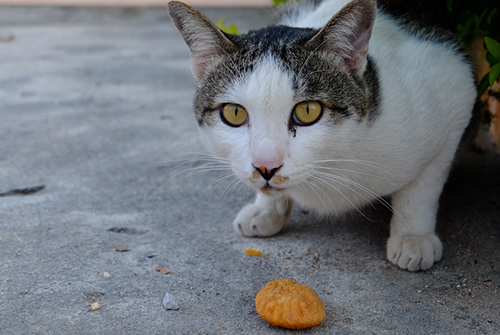 Meow Hour
Your cat can enjoy an extra added treat in the afternoon or evening!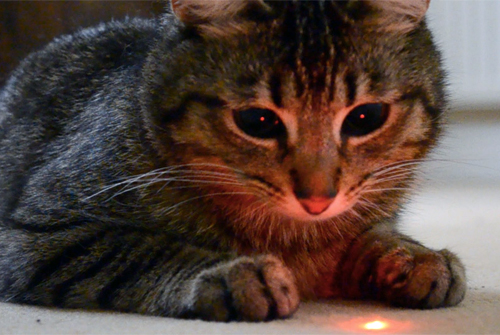 Laser Tag
Does your cat have lots energy and enjoy playing a game of chase? Then they'll love a game of laser tag with one of our Pet Care Technicians!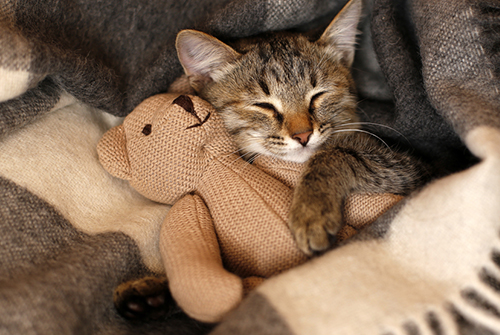 Cat Nip Treat
A special treat for our cat nip loving guests! This treat will surely get your kitty purring in happiness.
Cat à La Carte Services – Packages
Busy Cat Package
$18 per day (save $9)
This premium package is designed for our young or more active kitty guests. This package includes;
Personal Play, Laser Tag and Cat Nip Treat.
Sleepy Cat Package
$15 per day (save $2)
This package is designed for our older or more low-key guests that prefer to curl up on our care staff's lap. This package includes;
Meow Hour and Bed Time Tuck-In w/ Bedtime Story.
Red Cat VIP Package
$32 per day (save $12)
This top-of-the-line package is for the spoiled kitty in your life.
This package includes; Personal Play, Meow Hour, Laser Tag, Bed Time Tuck-In w/ Bedtime Story and Purified Water and photo sent to your email for each day the Red Cat VIP Package is purchased!
*Unfortunately, we are unable to offer substitutions for packages.
a La Carte Menu Discounts for Families
We love when the whole family can stay with us at Red Dog! To make their stay as fun and enjoyable as possible, we offer 50% off all a La Carte Packages for the 2nd & 3rd pet guests in the same household.