Meet The Management Team
The team at Red Dog Resort & Spa is dedicated to delivering excellence for all of our pet guests each and every day. Our leadership team has extensive experience working with animals and hold multiple certifications in pet care. We get to know our clients and are proud to provide them with peace-of-mind that their pets receive the very best care when they are at Red Dog!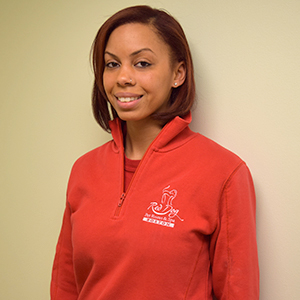 LEIGHA
Resort Operations Manager
Read More >
Leigha is one of Red Dog's Resort Supervisors who started part time in 2012, and joined us working full-time soon after. Leigha truly loves animals, and hopes to continue her education in the Veterinary Medical field, as she is very diligent and always willing to learn more about animal behavior and care. At home, Leigha has two wonderful companions, Reese, a 5 year old orange tabby cat, and Titan, a 3 year old pit/husky mix.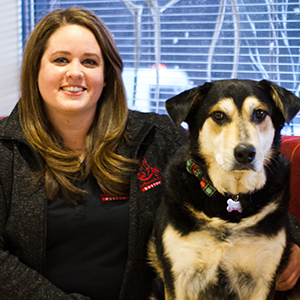 CAROLINE
Front Office Manager
Read More >
Caroline has solidified her love of pets after working at Boston Red Dog for the past 5 years. Her favorite part of her day is welcoming each and every client with a smile and copious amounts of cookies. She has made countless furry friends over the years to compensate for not having one of her own, yet. In her spare time, she enjoys cooking and baking for all of her family and friends. One of her favorite activities is visiting new cities and experiencing the local fare. One day she hopes to have a pet of her own to add to the Red Dog family.