We take pride in offering a truly unique daycare program in the Atlanta area. Our pet guests enjoy a fun, friendly and safe environment every day. This program allows your dog to socialize and exercise all under the supervision of our highly trained staff. Pet guests enjoy separate play areas, with activities directed by our Pet Care Specialists. Dogs are selected to daycare groups based on their size, temperament and play style to ensure the best experience for all our pet guests. We are an indoor and outdoor doggie daycare. Our daycare dogs have access to our enclosed outdoor spaces all year round.
Daycare fills up quickly, so please contact us for availability and to schedule an evaluation.
All doggie guests are required to show proof of current Rabies (both one year and three-year vaccination are accepted), Distemper (yearly) and Bordetella vaccines (every six months). These vaccinations are required for all services within the Red Dog Resort & Spa.
*Every dog in daycare is required to have identification on their collar (either an engraved tag or embroidered collar) within one week of attending daycare.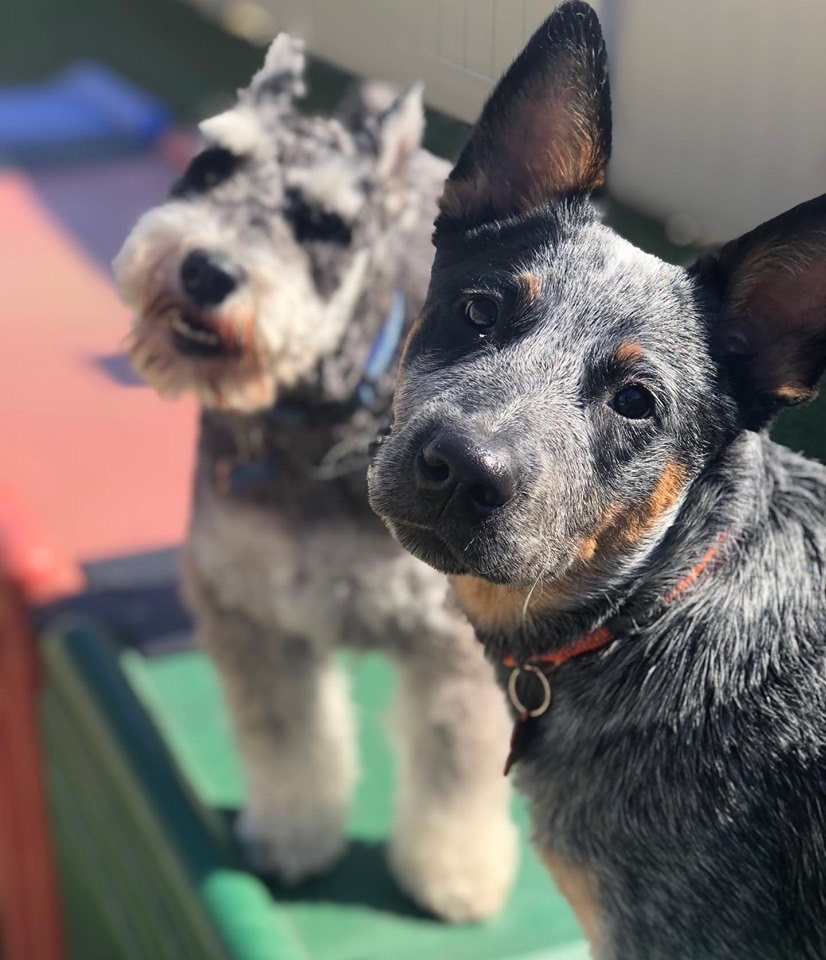 Drop-Offs
Early Drop-Offs for daycare will incur a fee of $5 per 30 minutes prior to opening with no drop-offs any earlier than 5:30am. All early drop-offs must be scheduled and paid for ahead of time:
6-6:30am – $10
6:30-7am – $5
*50% off for each additional dog in a family.
The last drop off is 3 PM.
Unscheduled Late Pick-Ups:
Our latest pickup time for daycare is 7pm Monday-Friday and 5pm on Saturdays and 4pm on Sundays. Any unscheduled pick-ups after these times will incur a $25 fee every 15 minutes until 9pm.
Scheduled Late Pick-Ups:
Late picks-up from daycare and boarding must be scheduled and paid for at least one hour before closing. The price for late pick-ups is $15 per hour up until 9pm. After that the charge for an overnight stay in one of our Classic Suites, along with house food (if needed) will be applied.
Full-Day Daycare Package
10 Days ($26 per day)
Full-Day Daycare Package
20 Days ($25 per day)
Full-Day Daycare Package
30 Days ($24 per day)
1/2 Day Daycare Package
10 Days ($20 per day)
1/2 Day Daycare Package
20 Days ($19 per day)
1/2 Day Daycare Package
30 Days ($18 per day)
All packages are non-refundable and are subject to expiration. Multiple Family Member Discounts are only applied to pets that live in the same household.